At Foley Turnbull Solicitors, we are passionate about what we do. Our aim is to make every client experience as easy as possible. We are committed to our clients and to providing cost effective and efficient solutions. We work hard to protect our clients and our loyalty is to you alone.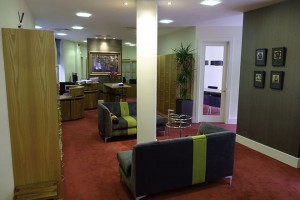 Named as the Best, Organised Firm and the single most dynamic practice in a benchmark study of Irish Legal Practices, Foley Turnbull Solicitors strive to be progressive and is committed to achieving excellence in business results.
We are dedicated to providing a quality service to our Clients and the Firm is proud to have achieved the International Standard ISO 9001/2015 for excellence for the past ten consecutive years.
We are a full service Firm of Solicitors and results driven. We have extensive experience and proven success in a myriad of legal areas including Personal Injury (*), Family Law, Probate and Wills, Property Purchases and Sales, Commercial and Employment Law.
If you would like to make an appointment, please contact our offices at 021- 4877170 or email info@foleyturnbull.ie and we will arrange an appointment time that is convenient for you.
---
(*) In contentious business, a solicitor may not calculate fees or other charges as a percentage or proportion of any award or settlement