Located just off the Ballincollig bypass in the busy town of Ballincollig, our offices front onto the Main Street within the Town Centre. Enjoying over 3,500 sq ft of office space, our offices provide a comfortable and private environment with ample parking nearby. We have designed our offices to afford our clients privacy in our interview rooms and a comfortable setting in our waiting area.
Our high specification fit out includes a fireproof storeroom for Wills and a safe area for Deeds and vital documents. Our offices are highly computerised with the latest technology including a state-of-the-art Case Management system and secure back-up, both on and off site, for confidential data.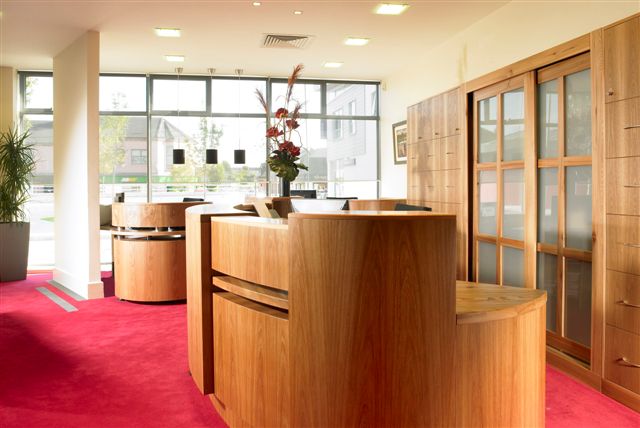 We are always looking at ways to improve and welcome any suggestions. We will do our utmost to avoid delaying you for your appointment although delays can be inevitable and we ask you for your patience and understanding.
If you have any trouble finding us or parking, please call us on 021 – 4877170.