Mairead Moriarty is a Senior Partner in our Firm. She joined the Firm in 2014 having trained and worked with a Dublin city firm for many years. She brought with her a wealth of experience, having managed the private client department in Dublin.
She has extensive experience in both Residential and Commercial Conveyancing. The sale and purchase of property is work she continues to enjoy and forms a substantial part of her current workload.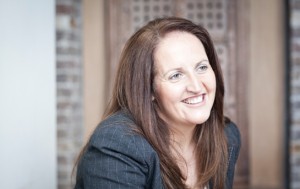 Mairead also practises in the area of Family Law where she advocates regularly in the Circuit Court.
She has established a strong and loyal client base and offers her private clients services in Litigation, Employment, Licensing and Probate.
Mairead graduated from University College Cork in 1994 with an MA, and qualified as a Solicitor, having completed an LLB Law Degree from the National University of Ireland in Galway in 2002. Mairead has successfully completed diplomas from the Law Society of Ireland in Employment Law and Commercial Litigation along with a Certificate in District Court Advocacy.
Mairead can be contacted at: